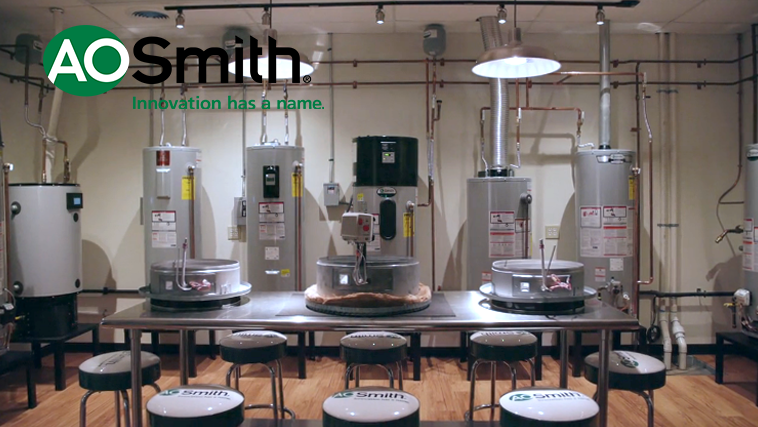 The newly renovated technical training facility of A. O. Smith located at Ashland City, Tennessee showcases an upgraded video production studio, hands-on training labs, online training offerings, and on-site training classrooms.
Aside from the standard classroom sessions, the on-site training facility also has a fully functional commercial, residential, and tankless product labs which are ideal for real-world hands-on training.   
The recent upgrades in the A. O. Smith facility can accommodate around 500 contractors. They're allowed to apply the skills they've acquired in the classroom sessions and they can do a hands-on approach to learn more about all of the company's product lines.   
Meanwhile, the new video production studio will give A. O. Smith partners with richer online training options. These include access to 100 hours of online content featuring the whole line of A. O. Smith commercial and residential products. Other great additions are the factor certifications and online product workshops.  
The new studio can now offer interactive live-streaming training events because of its expanded features such as 360-degree cameras, virtual reality, and 3D animation.   
According to Jason Leonard, the technical training manager for A. O. Smith, the company is firmly focused on education and training for its valued partners. The renovated technical training facility was created to provide in-depth industry education along with world-class solutions.     
Last year, around 80,000 industry professionals took part in the training provided by A. O. Smith University.