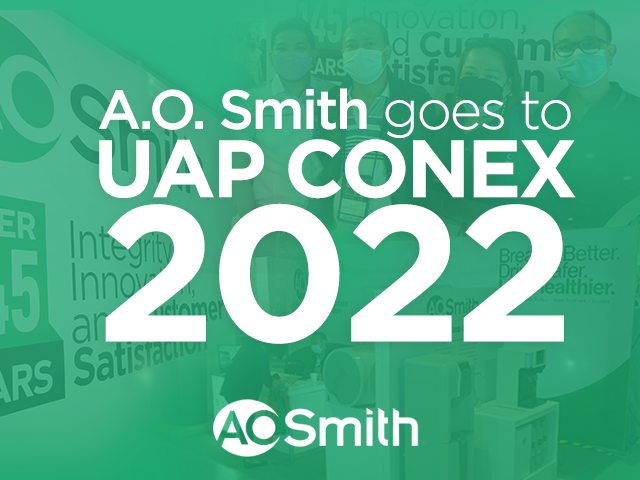 After 2 long years, the UAP Construction Expo (CONEX) is finally back! The UAP CONEX 2022 was held at SMX Convention Center last April 20-23. For four days, the exhibit was packed with architects, architecture students, contractors, end users and participating companies.
The exhibit was free admission to all. Invites were sent via emails and calls from the architects. Soft copies of posters were sent as well. Since we're still in the middle of a pandemic, the security guards made sure guests and participants were wearing face masks properly. They also checked everyone's temperature using the thermometer scanner at the entrance.
Many companies participated in the UAP's 47th Convention Exhibit. All of them showcased their brand's products and proudly highlighted their features to the people who dropped by the booth. Some even had interactive games and activities like raffles and painting sessions. Talks were held on the 3rd day, Major Sponsors like Boysen had their presentation during the talk. There were also performances at the opening ceremony and 3rd day of the exhibits. The event was filled with fun and excitement!
One of the featured brands in the exhibit was the largest heating company in the world – A.O. Smith.
A.O. Smith is well known in water heaters. But it is our first time exhibiting in the Philippines the rich range of A. O. Smith environmental products. Under the supervision of Amici Mercantile Inc., we promoted the functionality of A.O. Smith's products for everyday living. We featured some products in our A.O. Smith booth, from air purifiers and water purifiers, through water softeners and whole home filters, to Vitamin-C showers. Since most booths in CONEX 2022 were about woods, mirrors, tiles and paints, our A.O. Smith booth stood out because of how they differ from the other brands.
The UAP CONEX 2022 was a success! We were honored to be part of the exhibit and meeting professionals from the construction industry was exhilarating. Amici Mercantile Inc. will definitely join more exhibits like this to introduce A.O. Smith's products to more people. If you're interested to know where's next, always visit our social media pages and this website for more details. See you soon!